About Tampa D-STAR .info
News: D-Star QSO PartyClick here to find out more!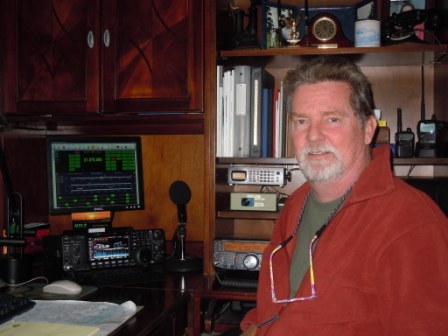 Last May we unexpectedly lost a great friend and the webmaster of TAMPADSTAR.COM. N2LZ. The site is dedicated to his work and inspiration as a friend and amateur radio operator with regard to DSTAR. With the support from Dave's family I was able to register the domain names necessary to begin the updating and rehosting Tampastar.com. After a few snags with the hosting service over the information it became clear that we would need to build out Tampadstar.info. So here we are Dave. I think he would give us a nod and chuckle in that special humor only he could provide!
We all miss you N2LZ. '73" to you my friend. ~~KI4HHK.
Welcome to TAMPA D-STAR . Info
This site is dedicated to helping D-STAR users world wide. From basic information on what D-STAR is to detailed technical information, this site can hopefully solve your questions.cravings!
This site also serves to continue the vision of Tampadstar.com which is to stay up to date with local D-STAR activity in the Tampabay and surrounding areas.
D-STAR is an advanced digital voice and data communication system designed with amateur radio in mind. It connects repeater sites and users to form a Worldwide Amateur Radio Network. The D-STAR system also provides new capabilities and functionality to amateur radio that increases the effectiveness of our ability to provide vital emergency communications.

Local D-STAR activity:
W4RNT is a 440 "B" Node system with wide area coverage 444.8125+ ( Where I monitor)
The big list can be found here below at the D-STAR Users.org...

if you repeater question was not answered above then mouse to this site...
D-STARINFO.COM
Why are there listings for systems on http://www.dstarusers.org/ that are not working?
Wouldn't we all like to know...
Local Area D-Star G-2 D-Plus Repeater Directory
| CallSigns | City | 2 M | 70 CM | 23 CM | 23 CM DD |
| --- | --- | --- | --- | --- | --- |
| W4RNT | Tampa | | 444.81250MHz +5.000 | | |
| W4SRT | Wesley Chapel | | 442.32500MHz +5.000 | | |
| W4AFC | Palm Harbor | | 442.700 | | |
| KJ4ARB | Tampa | 147.01000MHz +0.600 | 444.00000MHz +5.000 | 1293.00000MHz -20.000 | 1253.00000MHz |
| W1SCC | Sun City Center | | 442.45000MHz +5.000 | | |
News...
Subject: [DStar-Gateway] KJ4ACN Florida coming to a close.
After 12 solid years of service and the first gateway in Florida constructed, Its use has come to a minimal amount on the system and is going to be closed.
The following users will need to contact me (KD4EFM) ASAP. You will need to reregister your callsign on the national server to continue using D-Star.
Please login to KJ4ACN and remove your entries and that will help speed up the process. IF you don't know your password, email me and I will reset it. KJ4ACN is going to be de-constructed after 10-15-2015, any user that has not contacted me, I will remove them from the System before final purge with the rest of the network and the server removed From D-Star Service. The USER will have to re-apply through the national registration Server.Link to self-register: Registration Server Link
From AA4RC : DVTool 2.0beta6
Version 2.0 final is a week away (finally!).
I've released 2.0beta6 to make sure the build still works before the final release. The new version fixes some issues and adds accessibility support. There is also a font size slider on the setup tab for those that have issues after making the default font size on Windows larger than normal.
Email us and let us know your thoughts...

D-STAR Main Current D-STAR activity GateWay Mapping Utilities and Tools CallSign Lookups

New to D-Star Intermediate Help Advanced Techniques D-Star News